Affinity Factor for Affinity Global
custom template
Project Description
This client needed a custom template for their blog. They had hired someone for the rest of the site, but they weren't able to do the custom work. We came in and finished it up.
Project Details
Client Affinity Factor 
Date April 2014 
Skills Web Development, fix-it, custom template
View affglo.com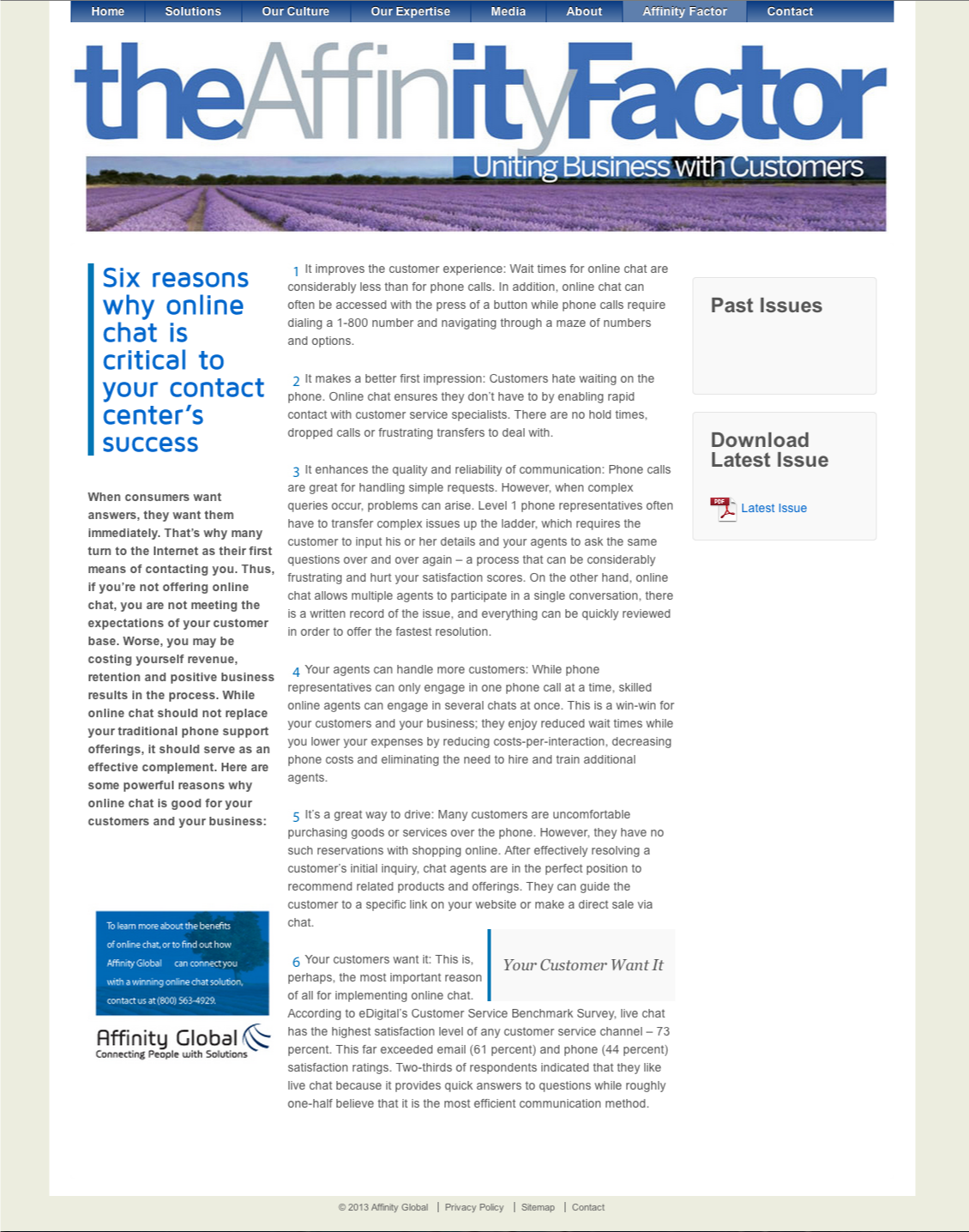 Our experience with Fibonacci was very positive. they demonstrated a strong knowledge of the wordpress framework and understood the manner in which to leverage that framework to achieve our goals. The project was delivered on time and on budget and no surprises. As a company, we want to focus on our core competencies and rely on experts for areas that we are not experts in. We consider Fibonacci to be an expert in this area. We are already planning future enhancements to our wordpress site to be executed by them.
Mike